The Lifestyle Choice 40+
Get Started
Today!
"It's not a diet – it's a lifestyle!"
Lose weight and feel great or your money back.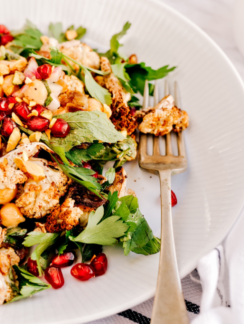 You know full well all those fad diets don't work! You might lose a few pounds at the beginning but as soon as you eat normally again, you put the weight back on.
Don't you think you deserve something better?
Have you really come this far in life only to get stuck on a yo-yo?
Why not just improve your lifestyle once and for all, so you can forget about dieting and focus on actually enjoying yourself?
Instead of putting you on "another boring diet" – let's work on a "happy and healthy lifestyle." Something balanced you can stick to for the rest of your life?
Do that and you will never have to diet ever again!!! Genius!
If you are 40+ and want to build a lifestyle you'll love, then you should treat yourself to some TLC with me!!
The Lifestyle Choice 40+
After 40, your body changes. It will gain fat, lose muscle, and become more susceptible to injury and illness. Fact.
You won't get away with all the stuff you used to do when you were younger and if you don't take really good care of yourself, at our age things can go downhill very quickly!
Stress, poor diet, and lifestyle choices are the main causes of illness after 40, so let's get together to improve your quality of life now before it's too late.
The good news is, you can look and feel younger, and have more energy within days of some TLC, and I'm going to make the process so easy! Your only regret will be that you didn't do this years ago!
Your Coach
We're in this together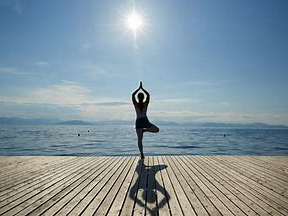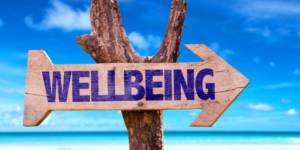 My name is Kim, I'm a 45-year-old health and nutrition coach and I'm here to help you get in the best shape of your life..
I personally guarantee you will lose weight and feel better or your money back.
After years of experience in the health and fitness industry this is my area of expertise – I love helping people FEEL BETTER! And I'm looking forward to sharing with you how just easy it can be.
With specialist qualifications in Fitness, Clinical Nutrition, Weight Loss, Cancer Prevention, Supplementation, Gut Restoration and Life Coaching – You will benefit from the broadest range of skills and experience in the industry.
My whole life is dedicated to helping people sort out their diet and develop a healthy balanced lifestyle. No matter where you are right now, you can turn things around and set yourself off on an enjoyable wellbeing journey.
"Your health is always my priority. I'm 100% dedicated to helping you succeed"
Kim xx
For less than the price of a Spa Weekend, you can get started on your new life straight away.
This is not another click-funnel-spam-you-for-the-rest-of-your-life-robot-thingy, I'm a real person! (How refreshing!) This is a good old-fashioned high-quality service from someone who genuinely cares.
So if you were waiting for a sign – this is it my friend! It's time to start taking your health seriously and make an investment in your future self.
As one of my clients recently said, "Life isn't a dress rehearsal."
(Personal note for those who may need to hear it: I must stress this point very strongly as it's really hard to convey sincerity online – please do not feel uncomfortable about asking for help. We've all been through so much since the pandemic and I want you to know there is absolutely no judgement here. This a completely safe and confidential space for you to talk about your health concerns, physical, mental and emotional. If you feel stressed, low, anxious or self-conscious right now – you can talk to me. I'm the most down to earth person you will ever meet, my photos don't show you how big my heart is, or what I've survived to get to this point. I do this job because I love helping people, so if you need to talk, please reach out.)
Benefits
What you get on this program
The Lifestyle Choice is a 1-2-1 bespoke nutrition and wellbeing program and includes the following;
Full in depth consultation (with no time limit)
A full lifestyle assessment to include discussions on diet, exercise, wellbeing, health, routine, work, stress, and of course your goals.
After identifying your targets, we will then establish a plan of action and pick a start date for your new lifestyle.
Pre-start date preparations. We will go through all aspects of your wellbeing plan and put everything in place to ensure you follow through on your new lifestyle goals.
Nutrition training. We will work together to establish a weekly menu of meals and snacks that fit around your tastes, time constraints and goals. You get to pick everything yourself, there are no box-standard meal plans to follow. You will learn about all about food types, groups and macros, so you feel fully in control of your choices.
If you have any health conditions like food intolerances or IBS, we can work around these no problem. In fact Gut Restoration can be part of the process if you need it!
You will have access to my database of wellbeing resources, recipes, menu ideas, and ingredient profiles 24/7.
Daily support. Once your start date has arrived, we will message each other on whatsapp every day. If something crops up, you can also call anytime to talk things through. You can report in to me daily on the aspects of your wellbeing we agreed, and I will hold you accountable to your journey. That can include food diary, steps check, weigh-ins, training review, stress management tools, whatever you need.
I will be there every step of the way, making sure you stay on track until the point that your routine is so ingrained into your new lifestyle that you no longer need me. You are 100% in control of the amount of time we work together, there are no fixed term contracts.
We can also speak on the phone once a week if you want to, to keep you focused and motivated towards your lifestyle choices. Obviously if there's anything else you need, just ask! I'm a results girl, and we do what it takes to get you where you want to be!
Coaching. motivation, positivity, and uplifting support by the bucket load!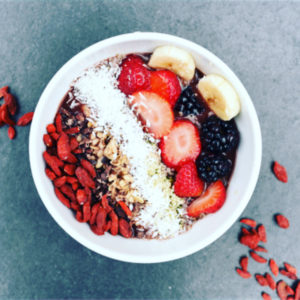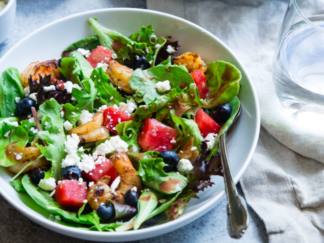 This entire service is done on your mobile, leaving you free to go about your day knowing full well I'm there in your pocket whenever you need me!
"If you've never worked with a coach before – you are in for a real treat!"
Sounds AMAZING!
how much is this going to cost me?
When it comes to matters surrounding your health, this is the one area of life you can confidently expect to get a great return on your investment. When you invest in a personal coach, you get someone that knows you, listens, and is kind, compassionate, non-judgemental and genuinely interested in helping you solve your problems.
That's why I've designed TLC to be real life, down to earth and most importantly affordable to normal working people. You shouldn't have to be a millionaire and pay thousands of pounds to access good health care services in my opinion! So I keep my service price as low as possible to attract the amazing people I really want to work with; teachers, nurses, police officers, office staff, home workers, small business owners, hard-working people who deserve the best.
The full cost for the six weeks program is £399.
That's 1 week to help you prepare before you start your new lifestyle – then 5 weeks of intense 1-2-1 coaching as detailed above.
Most people don't need more than 6 weeks with me, but you can always extend if you need to for £99 a month thereafter.
The only downside to this very personal level of service is I am limited to the amount of people I can realistically work with each month. There are only 10 spaces to make sure I can give plenty of time to each person.
So if you want to book onto this service, please click below to get started!
If the service is fully booked already – the link won't work – but if it goes through to the payment page – you're in!! Good luck!
Any questions please feel free to use the contact form below.
See you on the other side! Kim xx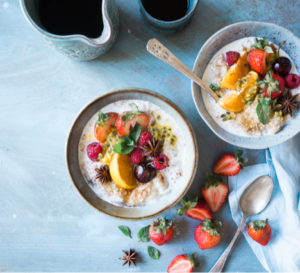 "I lost over a stone in my first 28 days with Kim – best thing I ever did"
STEPHEN – LORRY DRIVER
"Without a doubt that's the best £399 I've ever spent! Nearly 2 stone lighter and a very happy man!"
Sean – accountant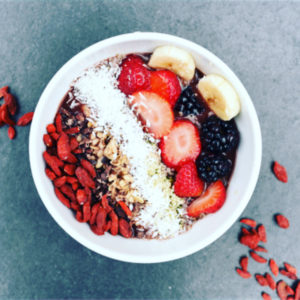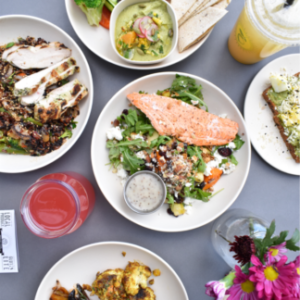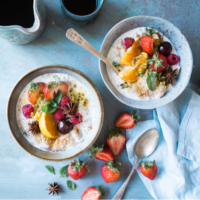 "
"As an Iron Man triathlete, Kim has been invaluable in helping me to hit my training goals, be race ready and have a speedy recovery. She is professional, knowledgeable and always positive!"
M.G Iron man Triathlete
"As a seasoned competing athlete, Kim listened, identified and delivered the perfect platform for me to develop. In a few short months the results have been amazing. Improved performance, growing motivation, better nutrition, and increased physicality and energy to burn. Truly wonderful and ultimately life changing."
John Financial services
what will your success story say?
Get Started
Today!
"I lost 28lbs with Kim and it was easy!"
John – Sales Director