TLC 40+ For men
Lose Weight & Feel AMAZING!
I love working with male clients! You always smash my diet! Your brain is naturally wired for success, and with a solid coach to work with – nothing distracts you from your goal!
Most programs you find on the internet these days are designed for 20 year old body builders who are happy to eat peanut butter out of a jar and smash 3 protein shakes a day!
If that's NOT YOU and you want something better, you're in the right place!
I specialise in working with male clients 40+ that want to lose weight, feel younger and stronger – and live longer!
The biggest success story on this program to date is a man that lost over 7 stone! He never went back to his old habits, and has probably added at least 10 years to his life span! Needless to say he looks and feels epic too!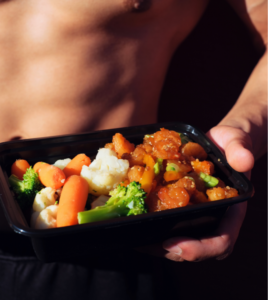 Clean Out your diet
Be stronger & feel more alive!
If there's one thing we've all learned during the pandemic, it's that 'health is your only true wealth.'
You could have the fastest car, and the most powerful job in the world, but if it costs you your health, what's the point?
You hear of so many men that work themselves into an early grave, and never have the opportunity to really enjoy everything they grafted for!
Well I'm here to tell you – NOT ON MY WATCH MR!
You know full well that any extra body fat you're carrying tends to get stored around your midsection. This abdominal area is the danger zone, and can contribute to all sorts of long-term health issues like fatty liver disease, diabetes and high blood pressure. Couple that lot with long hours, stress and poor lifestyle and they can kill you.
So I'm going to make this real easy for you. I've put together a male-only health and diet service, and specifically want to work with you if you are carrying some extra weight, and are ready to shift it in the fastest, easiest and healthiest way possible! And stay that way!
Simple Meals
1st Class Support
100% Confidentiality
Long lasting results
The benefits
what other men are saying about their results:
"I sleep better"
"I've lost over a stone in my first month"
"I'm never hungry"
"I have razor sharp focus now"
"I have more energy"
"My sex drive is better"
"I don't crave junk food anymore"
"My mood has improved"
"I feel stronger"
"I've definitely got more stamina"
"I feel happier at work not being so tired all the time"
"My clothes fit better"
"My joints ache less"
"I'm not bloated anymore"
"I'm eating more food but losing weight!"
"I can actually see my abs now"
"I cope better under stress"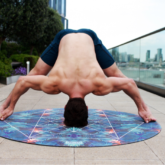 "People say I look well!"
"I'm drinking plenty of water now"
"I'm enjoying taking better care of my health"
"I feel motivated to train"
"I'm not tired after work"
"My migraines have gone"
"I recover quicker from training"
"People say I look younger"
"I feel fantastic"
"I seem to have stopped creaking in the morning" 🙂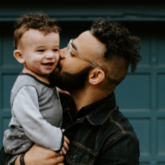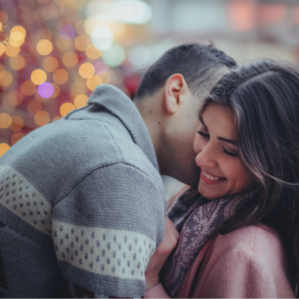 DO MORE OF WHAT YOU ENJOY
your health in good hands
more benefits
what you get on this program
Employing me feels a lot like having a your own P.A. dedicated to your health. I will be at your service every single day:
Helping you make great choices about food
Planning what to eat for the week
Sourcing ingredients with you
Helping you learn to food prep
Creating bespoke menus for you
Helping to source food prep company
Assessing your supplementation
Providing you with delicious recipes
Going through your food diary on a daily basis
Giving you daily feedback, ideas and inspiration
Checking restaurant menus with you
Holding you accountable to your goal
Motivating you to train and stay focused
Having your back throughout the whole process
Sharing all my nutritional and experience knowledge with you
This entire service is done on your mobile, leaving you free to do what you want to do, knowing full well I'm there in your pocket whenever you need me!
No skipping meals, no hunger, no stripping out carbs, no pills, shakes, fad diets or BS ever!.
Just 100% crystal clear advice that will guarantee your success.
kim michelle
your health and diet coach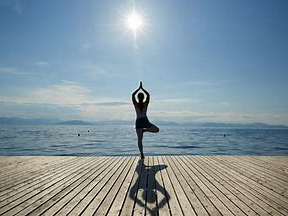 At 45 years old, I know my stuff! I'm in the best shape of my life and love helping others do the same. Specialising in weight loss and wellbeing, my passion is to convince you to get clean and lean with your diet so you can enjoy life to the max!
No matter where you are now, you can turn things around and feel as fit and fresh as when you were 18!
It's not just about how you look, it's about how you feel.
With specialist qualifications in Fitness, Clinical Nutrition, Cancer Prevention, Supplementation and Life Coaching – I come with the broadest range of skills and experience in the industry.
Hire me as your coach, it will be the best money you ever spend.
"Your health is always my priority and I'm 100% dedicated to helping you succeed"
Kim
What is coaching, and how will it help me?
Simply put coaching is "the fastest route from where you are now to where you want to be."
You will have that one person in your corner that wants ONLY the very best for you. No personal agenda, just a non-judgemental, compassionate, ruthlessly committed fitness buddy with years of training to ensure you take the right action towards your goals.
How much does this all cost?
You can enjoy this amazing service from anywhere in the world, as it's 100% mobile and online.
Your first 6 weeks is £399 and then £99 per month thereafter. You can employ me for as long as you like, with no minimum term contract.
What if I have more questions first?
If you would like to talk to me and see if we're a good fit, please email me with your mobile number and I will give you a call.
kim@thehealthlounge.co.uk
What happens after I book?
Once you have clicked 'book your first month now' please provide me with your mobile number. I will text you the next day to book our first session which is a full consultation.
From that point forward the entire service is tailored to your personal needs.
The beauty of having a 1-2-1 coach is that I am 100% focused on your success. The meals and recipes will be bespoke to your needs, and will only contain the foods you like.
We pick a start date, get you properly set up with everything you need, and from day 1 we will speak to each other on whatsapp every single day. Keeping you on track, dealing with any issues as they arise, motivating you towards success.
This is the only service that offers this level of support, so don't delay to book yourself a slot – I only work with a small number of clients each month so spaces are limited.
Just click to get started!
"
"As an Iron Man athlete, Kim has been invaluable in helping me to hit my training goals, be race ready and have a speedy recovery. She has the knack of making a sometimes uncomfortable experience, relaxing and revitalising. She is professional, knowledgeable and always positive!"
M.G Iron man
"I lost 28lbs with Kim and it was easy!"
John – Sales Director
"Without a doubt that's the best £300 I've ever spent! Nearly 2 stone lighter and a very happy man!"
Sean – accountant
"doctor has taken me off my diabetes and blood pressure meds thanks to my new diet and lifestyle"
Phillip, retired
"After a recent health scare I decided to sort myself out. Kim was literally a life saver. Never realised what I was eating was slowly killing me."
Chris Property investor
"i lost over a stone in my first 28 days with Kim – best thing i ever did"
STEPHEN – LORRY DRIVER
"As a seasoned competing athlete, Kim listened, identified and delivered the perfect platform for me to develop. In a few short months the results have been amazing. Improved performance, growing motivation, better nutrition, and increased physicality and energy to burn. Truly wonderful and ultimately life changing."
John Financial services
what will your success story say?
Get Started
Today!